TEAM MOOSE
Moose Hall Theatre Company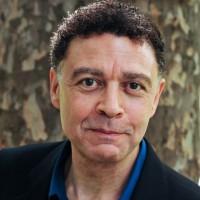 Ted Minos
Founder/Producing artistic director
Ted [for Ted Williams, may he rest in peace], is a native of Boston raised in Everett, Massachusetts and 32 -year resident of Inwood, NYC. He is founder and producing artistic director of Moose Hall Theatre Company and Inwood Shakespeare Festival. Member of AEA, SAG-AFTRA. AEA Certified Teaching Artist, Public Schools.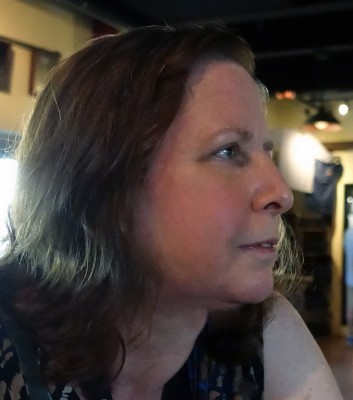 CATHY BRUCE
Associate Producer, technical director.
Catherine has been a resident of Inwood for over 30 years. She has designed costumes for many Moose Hall productions including; The Two Gentlemen of Verona, Hamlet, Henry IV parts 1&2, Rhinoceros, The Tempest, Julius Caesar, Spartacus, Comedy of Errors, Romeo and Juliet, Hunchback of Notre-Dame, Othello, War of the Worlds, As You Like It, King Lear, and Zapata! Tiger of Morelos. She has been Technical Director for Moose Hall for the past 15 years; running and designing lights and sound for all the productions. She has worked backstage at Big Apple Circus, Roundabout Theatre, Gene Frankel Theatre, Theatre for the New City, Vineyard Theatre and many others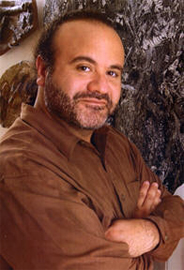 RAY A. RODRIGUEZ
Fight Director
Resident fight director for ISF since 2002. A Certified Teacher with the Society of American Fight Directors, currently on the faculty at Adelphi University and New York Film Academy. Taught movement at The Strasberg Institute, Harlem School of the Arts, NYU & UNC School of the Arts. Fight Direction credits include: THEATRE – Strawberry and Chocolate (777 Productions); GEEK! (Vampire Cowboys).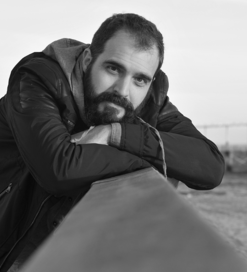 Kalin Ivanov
Videographer, Cinematographer
Kalin Ivanov is an award-winning cinematographer, producer, photographer and video artist. He has many film and television credits as a director of photography, producer and editor (The Date, The Gift, Feeling to Dive and Other Stories, Houben Paints Money, The Gates of Christo and Jeanne-Claude, Irish Writers in America, Theatre Talk, Canapé, Nueva York, Art or Something Like it, Sloan at 75 etc.). Kalin is the recipient of 3 Emmy® Awards for his work at the cultural magazine show Nueva York (CUNY TV) and the educational program Study With The Best (CUNY TV). His work was also distinguished with a Telly Award and several Communicator Awards for Canapé, Theatre Talk and the documentaries Sloan at 75 and UFT. Kalin's photographs have been selected for various exhibitions (Soho 20, NY) and private collections. His 9/11 photographs were selected for the permanent exhibition of 9/11 Memorial. As a video artist Kalin has created original video artwork for numerous contemporary dance-theater productions amongst which Urban Tao, Ecocentric, X-STREAM and most recently BeeHave, presented at illustrious NY venues such as NY Live Arts, BAM Fisher, Brick, Alvin Alley etc. Kalin holds a B.A. and M.F.A. in Cinematography (NATFA Sofia, Bulgaria) and M.F.A. in Television Production (Brooklyn College, New York). Before relocating to USA in 1998, Kalin has worked in his native Bulgaria with "Coo-Coo" and "Kanaleto" – two emblematic TV shows. While in Bulgaria Kalin shot numerous TV commercials, music videos and experimental films. ​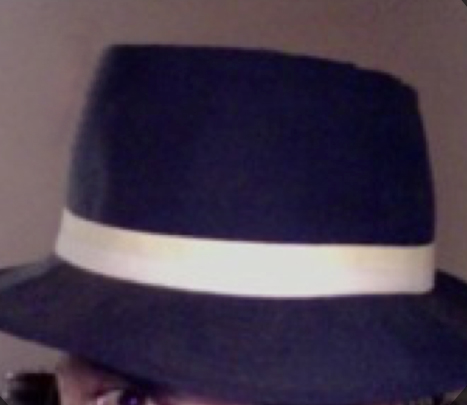 LUKE ST. FRANCIS
Music Composition – Sound Design
Luke is delighted to return for his 14th season with Inwood Shakespeare Festival. Most recently for ISF Luke has composed music and designed sound for ISF 2016; The Two Gentlemen of Verona. 2015: Hamlet & Henry IV parts 1 &2. 2014: The Tempest & Rhinoceros. 2013; King Lear & Zapata! Tiger of Morelos. 2012; As You Like It & The Golem, Heart of Light, Mind of Darkness:. 2011; Othello and War of the Worlds. 2010; Luke also composed music for Home Free at the Roundabout Theatre Stage II and composed and performed music for the Boston Repertory Theatre's Third Annual Christmas Celebration. Luke is a Berklee College of Music alumni.
About US
Moose Hall Theatre Company / Inwood Shakespeare Festival 2017 - Our 18th year!
2017 - THE SEASON OF COURAGE & RESURRECTION
Moose Hall Theatre (MHTC) is a 501 (c) (3) not-for-profit company. Our mandate is one of cultural inclusion. Our aim is to provide performance opportunities for professional performing artists of various cultures and origins, particularly for those who would not otherwise have an opportunity to participate in contemporary or classical productions. Show your support for great theatre & music for everyone . . . The Inwood Shakespeare Festival (ISF) was conceived and developed by Ted Minos as a way to bring FREE performing arts to culturally underserved communities. ISF's first production was launched in Inwood Hill Park on the scenic peninsula August 4, 2000. Moose Hall Theatre Company is honored to produce and develop the Inwood Shakespeare Festival for the wonderful community of Inwood for 17 successful years! . . . . INSIGHTFUL, INVENTIVE, INCLUSIVE, EXCITING COMEDY, TRAGEDY, ROMANCE, ADVENTURE, CLASSICAL, POPULAR, OPERA, CHILDREN'S CONCERTS, MULTICULTURAL, INTERNATIONAL, PET FRIENDLY . . . WILLIAM SHAKESPEARE, GIACOMO PUCCINI, BRAM STOKER, EUGENE IONESCO, ROBERT LOUIS STEVENSON, CALDERÓN de la BARCA, ALEXANDRE DUMAS, VICTOR HUGO, FEDERICO GARCÍA LORCA , JOHNSTON McCULLY, H.G. WELLS . . .
INWOOD SHAKESPEARE FESTIVAL . . . PRODUCED IN PARTNERSHIOP WITH CITY OF NY/PARKS & RECREATION

As Inwood Shakespeare Festival 2016, our 17th season of FREE acclaimed Theatre & Music at Inwood Hill Park Peninsula, NYC comes to a close, we look forward to bringing our uptown productions to new, New York City heights in 2017 with THE SEASON OF COURAGE & RESURRECTION featuring the return of DRACULA! THE TALE OF FLESH & BLOOD

Moose Hall Theatre Company - MOOSE ON THE MOVE - original exciting theatre at modest prices

Help us bring our landmark productions to greater NY - MOOSE ON THE MOVE IS BACK!

Returning in 2017 . . . DRACULA! . . . THE TALE OF FLESH & BLOOD

It Thrilled and Shocked audiences outdoors in Inwood Hill Park and they cried out for more . . . by popular demand it returns to Tease, Tantalize & Terrify at the legendary 13th Street Repertory Company this October . . . It . . . is . . . DRACULA! The Tale of Flesh & Blood by Ted Minos. Adapted from the novel by Bram Stoker
LATEST NEWS
ON SALE NOW - TICKETS FOR DRACULA! THE TALE OF FLESH AND BLOOD
Katrina Michaels (Lucy Westerna) & Kevin G. Shinnick (Count Dracula) Photo, Ted Minos And remember: When out with the Count, drink responsibly! ™ Get tickets NOW at: http://bpt.me/3040470 Previews OCT. 11 & 12TH . Opens FRIDAY THE 13th at the 13th Street Repertory Company. 50 W. 13th Street, NYC 10011
Previous
Next